Be an Advocate!
  Join us in advocating for stronger energy efficiency initiatives for West Virginia residents.  
Learn more about 
Energy Efficiency Resource Standards here.
 Let your County Commissioners, Mayors, Senators, Delegates and Governor know that you support an Energy Efficiency Resource Standard.  Please contact us for more information about how your voice can be heard.    




Did you Know?

 Appalachian Power offers a free home energy walk-through assessment to residents with Appalachian Power as their utility company.  For a free Home Performance Energy Assessment visit takechargewv.com or call 1-888-466-7719 to set up an appointment. 
Link to 
Frequently Asked Questions
 about the Home Performance Energy Assessment.
Energy Saving Tips for the Fall and Winter


Strategies to help you save energy during the cool fall and cold winter months. Some of the tips below are free and can be used on a daily basis to increase your savings; others are simple and inexpensive actions you can take to ensure maximum savings through the winter.
If you haven't already, conduct an
energy assessment
to find out where you can save the most, and consider making a larger investment for long-term energy savings.
Also check out no-cost and low-cost tips to
save energy during the spring and summer
.


TAKE ADVANTAGE OF HEAT FROM THE SUN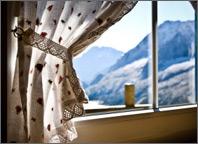 COVER DRAFTY WINDOWS
ADJUST THE TEMPERATURE
FIND AND SEAL LEAKS
MAINTAIN YOUR HEATING SYSTEMS
REDUCE HEAT LOSS FROM THE FIREPLACE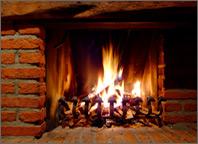 LOWER YOUR WATER HEATING COSTS
Water heating can account for 14% to 25% of the energy consumed in your home.
LOWER YOUR HOLIDAY LIGHTING COSTS
Other Resources
U.S. Department of Energy: Energy Savers Program
Residential Energy Services Network
General Website - Learn more about how to make your home energy efficient, how to find a qualified contractor in your area, what different energy efficiency ratings and programs mean, etc.
Energy Saving Tips - Tips to save energy and money at home, in your car, etc.
FAQs - What is a Home Energy Rating? - Learn more about the HERS Rating, how it can help you, etc.
Energy Star Program
Energy Star Kids Website - explains energy efficiency to a younger audience and give kids ideas for how to make a difference.
Money Saving Tips
Energy Vampires in Your Home